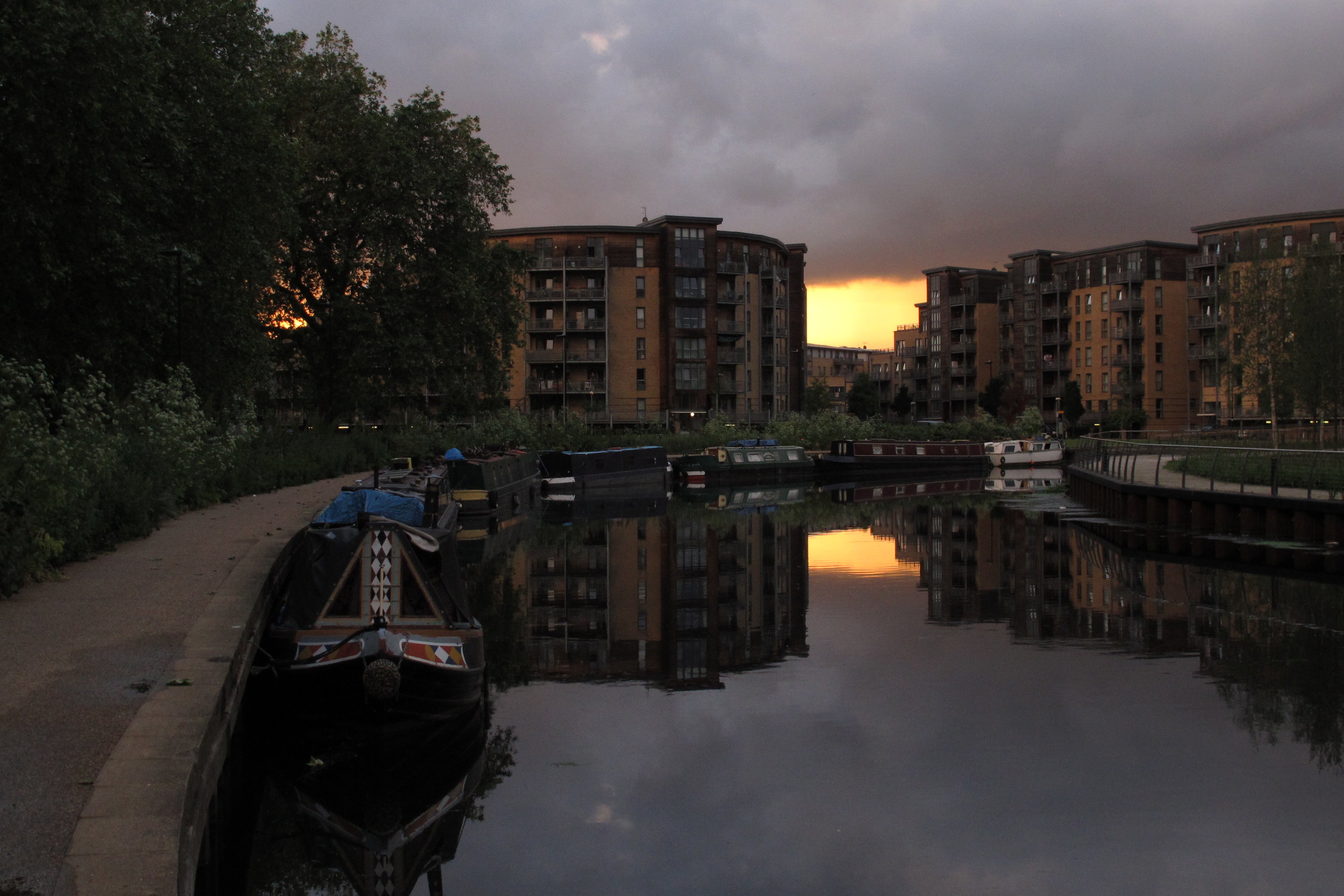 Field Notes: London was developed as an expanded secondary site to document a creative project that took place in London from June-August in 2017, as part of an Associate Artist Residency with Acme Studios. It was intended as a means to think through ideas and to track the evolution of the project during the residency period. The artist residency was partially supported by The Copyright Agency.
Send Me To The River features field notes and imagery to supplement an artist in residence project taking place at Melbourne's Living Museum of the West in 2018-2019. The research undertaken focuses on the Maribyrnong River, which flows through the inner-western and north-western suburbs of Melbourne.
How does the sun set on a city? A large video projection onto the Australian Ballet Centre at dusk invokes an echo of the sun as it sets, momentarily offering a connection to the horizon line and a natural phenomenon otherwise largely obscured from view inside the built environment. A site-specific installation, Sun for a Hidden Horizon took place in September 2018 as part of Critical Mass at Testing Grounds, during Melbourne Fringe. See video documentation of the project here.
The artist's short film Isle of Grain was selected for publication in the 2018 Biennial Edition of Women Cinemakers, a special issue featuring independent filmmakers and new media artists. The article includes an extended interview and stills from a series of recent film works. The article is available to read here.